Prisma Electronics at Toulouse Space Show 2018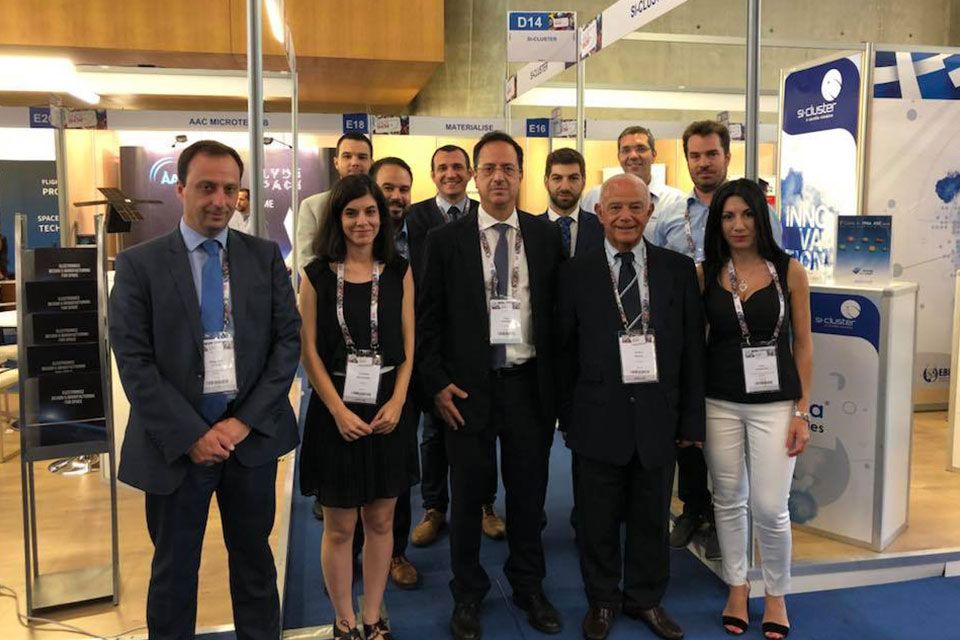 Toulouse Space Show, one of the most interesting events in the European Space Market took place between 26-28th of June, at Centre de Congres Pierre Baudis in Toulouse, hosting the most important stakeholders worldwide.
More than 3000 visitors from 50 countries had the opportunity to be introduced on new technology innovative products and services, as well as, to interact with the exhibitors on future collaboration.
Prisma Electronics SA, participated in the exhibition, as member of the joint presence of the Hellenic Space Technologies and Applications Cluster, Si-Cluster. Occupying one of the largest and most centralized booths, the Greek mission presented the Greek Space activities and capabilities, attracting high interest for synergies.
"The visitors of the booth allow us to believe that there is some very interesting potential for even more collaborations", said Mr. Vagelis Vogiatzis, Business Development Manager of the Company.
"After our very successful engagement in Solar Orbiter, the flagship mission of ESA and the investments made both in terms of infrastructure and personnel, today we can say that Prisma Electronics is gaining ground, as a well-trusted, emerging supplier in Electronics Manufacturing and Cable Harnessing services from Greece, commented Mr. Panagiotis Kalaitzidis, CTO in Space Sector of Prisma Electronics. "After a serious and methodical effort over the last 5 years, the Company now is considered a major Space partner in the large ESA projects."