Mention of Prisma by the Council President of CERN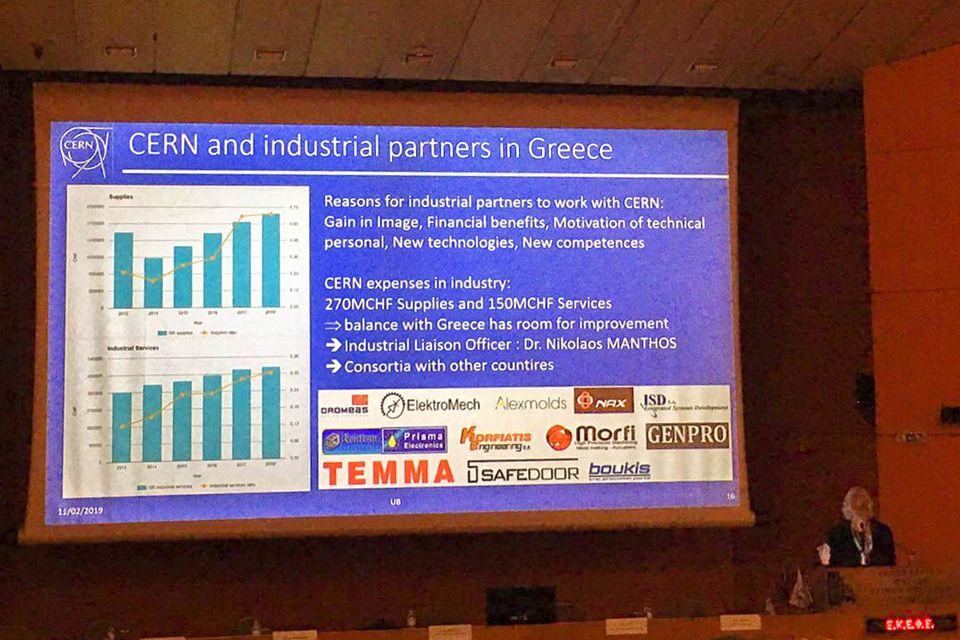 The newly appointed Council President of the international research CERN, Dr. Ursula Bassler attended the event organized by NCSR Demokritos Research Centre on Monday the 11th of February. Dr. Bassler is a distinctive German Physicist with scientific carrier in France (Deputy Director of CNRS), elected after joint proposal of France and Germany on September 2018, taking over her new duties on January 2019.
During her presentation, Dr. Bassler referred to the long-term relation between Greece and CERN, with the vast engagement of Greek researchers, while requesting for further involvement of the Greek industrial ecosystem. Dr. Bassler, also particularly mentioned the so-far successful collaboration with the Greek companies, especially with Prisma Electronics SA ("CERN Gold Industry Award").
Prisma Electronics has been working closely with the International Research Centre since 2006, in both advanced electronics manufacturing projects for the experiments (ATLAS, CMS, ALICE etc), as well as, in R&D projects, as EDUSAFE and FTK. In 2009 the Company was honored by CERN with the Gold Industry Award. Up to this day the Company remains the only Greek Company that has achieved this distinction.