Prisma Electronics at IoT Solutions World Congress 2018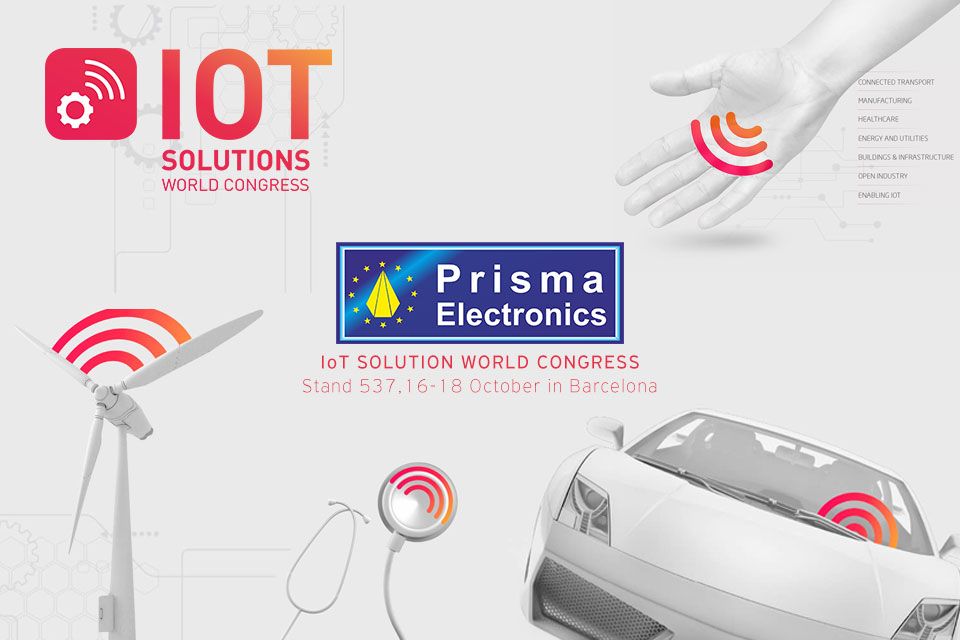 Prisma Electronics will participate as an exhibitor in the upcoming IoT Solutions (Stand 537), at 16-18 October in Barcelona, as part of the Greek mission, organized by the mi-Cluster and the national organization Enterprise Greece.
The event, which is one of the most prestigious events in Internet-Of-Things, attracts around 15.000 visitors from 120 different countries, while forming the roadmap of the stakeholders. The visitors of the exhibition get to know all the new advancements made, which take advantage of the new era of information collected by sensors, thus achieving better understanding of the day-to-day operation and boosting productivity.
In this direction, Prisma has invested in R&D for Internet-Of-Things over a decade now, by developing the PrismaSense® technology, which delivers solutions for demanding IoT applications, such as in vessels. The awarded by Lloyd's List product LAROS, which is powered by PrismaSense® technology, is widely used today in Maritime for boosting the performance of bulk carrier, cargo and tanker ships.